I am now a Book of the Month YA affiliate! If you'd like to support Alison In Bookland by using my link, I'd really appreciate it. Otherwise here's a non-affiliate link.
Are you ready to take a look at June's picks?
Emma Saylor doesn't remember a lot about her mother, who died when she was ten. But she does remember the stories her mom told her about the big lake that went on forever, with cold, clear water and mossy trees at the edges.

Now it's just Emma and her dad, and life is good, if a little predictable…until Emma is unexpectedly sent to spend the summer with her mother's family—her grandmother and cousins she hasn't seen since she was a little girl.

When Emma arrives at North Lake, she realizes there are actually two very different communities there. Her mother grew up in working class North Lake, while her dad spent summers in the wealthier Lake North resort. The more time Emma spends there, the more it starts to feel like she is divided into two people as well. To her father, she is Emma. But to her new family, she is Saylor, the name her mother always called her.

Then there's Roo, the boy who was her very best friend when she was little. Roo holds the key to her family's history, and slowly, he helps her put the pieces together about her past. It's hard not to get caught up in the magic of North Lake—and Saylor finds herself falling under Roo's spell as well.

For Saylor, it's like a whole new world is opening up to her. But when it's time to go back home, which side of her will win out?

Summary from goodreads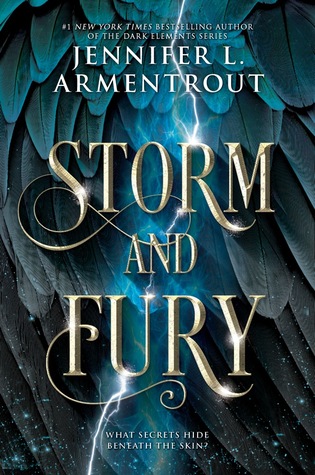 Eighteen-year-old Trinity Marrow may be going blind, but she can see and communicate with ghosts and spirits. Her unique gift is part of a secret so dangerous that she's been in hiding for years in an isolated compound fiercely guarded by Wardens—gargoyle shape-shifters who protect humankind from demons. If the demons discover the truth about Trinity, they'll devour her, flesh and bone, to enhance their own powers.

When Wardens from another clan arrive with disturbing reports that something out there is killing both demons and Wardens, Trinity's safe world implodes. Not the least because one of the outsiders is the most annoying and fascinating person she's ever met. Zayne has secrets of his own that will upend her world yet again—but working together becomes imperative once demons breach the compound and Trinity's secret comes to light. To save her family and maybe the world, she'll have to put her trust in Zayne. But all bets are off as a supernatural war is unleashed…

Summary from Goodreads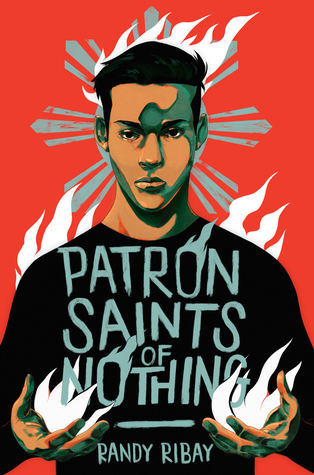 A powerful coming-of-age story about grief, guilt, and the risks a Filipino-American teenager takes to uncover the truth about his cousin's murder.

Jay Reguero plans to spend the last semester of his senior year playing video games before heading to the University of Michigan in the fall. But when he discovers that his Filipino cousin Jun was murdered as part of President Duterte's war on drugs, and no one in the family wants to talk about what happened, Jay travels to the Philippines to find out the real story.

Hoping to uncover more about Jun and the events that led to his death, Jay is forced to reckon with the many sides of his cousin before he can face the whole horrible truth — and the part he played in it.

As gripping as it is lyrical, Patron Saints of Nothing is a page-turning portrayal of the struggle to reconcile faith, family, and immigrant identity.

Summary from Goodreads
Hannah's a witch, but not the kind you're thinking of. She's the real deal, an Elemental with the power to control fire, earth, water, and air. But even though she lives in Salem, Massachusetts, her magic is a secret she has to keep to herself. If she's ever caught using it in front of a Reg (read: non-witch), she could lose it. For good. So, Hannah spends most of her time avoiding her ex-girlfriend (and fellow Elemental Witch) Veronica, hanging out with her best friend, and working at the Fly by Night Cauldron selling candles and crystals to tourists, goths, and local Wiccans.

But dealing with her ex is the least of Hannah's concerns when a terrifying blood ritual interrupts the end-of-school-year bonfire. Evidence of dark magic begins to appear all over Salem, and Hannah's sure it's the work of a deadly Blood Witch. The issue is, her coven is less than convinced, forcing Hannah to team up with the last person she wants to see: Veronica.

While the pair attempt to smoke out the Blood Witch at a house party, Hannah meets Morgan, a cute new ballerina in town. But trying to date amid a supernatural crisis is easier said than done, and Hannah will have to test the limits of her power if she's going to save her coven and get the girl, especially when the attacks on Salem's witches become deadlier by the day.

Summary from Goodreads
Katsuyamas never quit—but seventeen-year-old CJ doesn't even know where to start. She's never lived up to her mom's type A ambition, and she's perfectly happy just helping her aunt, Hannah, at their family's flower shop.

She doesn't buy into Hannah's romantic ideas about flowers and their hidden meanings, but when it comes to arranging the perfect bouquet, CJ discovers a knack she never knew she had. A skill she might even be proud of.

Then her mom decides to sell the shop—to the family who swindled CJ's grandparents when thousands of Japanese Americans were sent to internment camps during WWII. Soon a rift threatens to splinter CJ's family, friends, and their entire Northern California community; and for the first time, CJ has found something she wants to fight for.

Summary from goodreads
What will you pick?
Those are the picks! I selected Sarah Dessen's new novel. I haven't read her in years but I always enjoy her novels.