I love updates/modernizations/retellings of classic novels. Here's a round up of YA adaptions of Jane Austen's novels.
Seeking Mansfield by Kate Watson [Mansfield Park]
Sixteen-year-old Finley Price has perfected two things: how to direct a world-class production, and how to fly way, way under the radar. The only person who ever seems to notice Finley is her best friend, the Bertram's son Oliver. If she could just take Oliver's constant encouragement to heart and step out of the shadows, she'd finally chase her dream of joining the prestigious Mansfield Theater.

When teen movie stars Emma and Harlan Crawford move next door to the Bertram's, they immediately set their sights on Oliver and his cunning sister, Juliette, shaking up Finley and Oliver's stable friendship. As Emma and Oliver grow closer, Harlan finds his attention shifting from Juliette to the quiet, enigmatic, and thoroughly unimpressed Finley. Out of boredom, Harlan decides to make her fall in love with him. Problem is, the harder he seeks to win her, the harder he falls for her.

But Finley doesn't want to be won, and she doesn't want to see Oliver with anyone else. To claim Oliver's heart—and keep her own—she'll have to find the courage to do what she fears most: step into the spotlight.

Summary from Goodreads
The Secret Diary of Lizzie Bennet by Bernie Su and Kate Rorick [Pride and Prejudice]
Based on the Emmy Award–winning YouTube series The Lizzie Bennet Diaries.

Twenty‑four‑year‑old grad student Lizzie Bennet is saddled with student loan debt and still living at home along with her two sisters—beautiful Jane and reckless Lydia. When she records her reflections on life for her thesis project and posts them on YouTube, she has no idea The Lizzie Bennet Diaries will soon take on a life of their own, turning the Bennet sisters into internet celebrities seemingly overnight.

When rich and handsome Bing Lee comes to town, along with his stuck‑up friend William Darcy, things really start to get interesting for the Bennets—and for Lizzie's viewers. But not everything happens on‑screen. Lucky for us, Lizzie has a secret diary.

The Secret Diary of Lizzie Bennet takes readers deep inside Lizzie's world and well beyond the confines of her camera—from the wedding where she first meets William Darcy to the local hangout of Carter's bar, and much more. Lizzie's private musings are filled with revealing details about the Bennet household, including her growing suspicions about her parents' unstable financial situation, her sister's budding relationship with Bing Lee, the perils of her unexpected fame, and her uncertainty over her future—and whom she wants to share it with.

Summary from Goodreads
This isn't strictly a Young Adult book but it has that feel. Also if you're an Austen fan (or want to try an Austen book but are a bit nervous), I HIGHLY recommend checking out The Lizzie Bennet Diaries on Youtube.
Pride by Ibi Zobi (I had to feature my exclusive Owlcrate cover!) [Pride and Prejudice]
Zuri Benitez has pride. Brooklyn pride, family pride, and pride in her Afro-Latino roots. But pride might not be enough to save her rapidly gentrifying neighborhood from becoming unrecognizable.

When the wealthy Darcy family moves in across the street, Zuri wants nothing to do with their two teenage sons, even as her older sister, Janae, starts to fall for the charming Ainsley. She especially can't stand the judgmental and arrogant Darius. Yet as Zuri and Darius are forced to find common ground, their initial dislike shifts into an unexpected understanding.

But with four wild sisters pulling her in different directions, cute boy Warren vying for her attention, and college applications hovering on the horizon, Zuri fights to find her place in Bushwick's changing landscape, or lose it all.

In a timely update of Jane Austen's Pride and Prejudice, critically acclaimed author Ibi Zoboi skillfully balances cultural identity, class, and gentrification against the heady magic of first love in her vibrant reimagining of this beloved classic.

Summary from Goodreads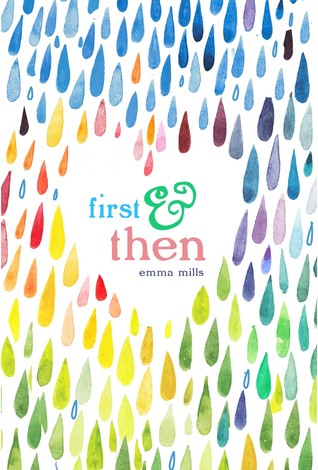 First & Then by Emma Mills [Pride and Prejudice]

Devon Tennyson wouldn't change a thing. She's happy watching Friday night games from the bleachers, silently crushing on best friend Cas, and blissfully ignoring the future after high school. But the universe has other plans. It delivers Devon's cousin Foster, an unrepentant social outlier with a surprising talent for football, and the obnoxiously superior and maddeningly attractive star running back, Ezra, right where she doesn't want them: first into her P.E. class and then into every other aspect of her life.

Summary from Goodreads
For Darkness Shows the Stars by Diana Peterfreund [Persuasion]
It's been several generations since a genetic experiment gone wrong caused the Reduction, decimating humanity and giving rise to a Luddite nobility who outlawed most technology.

Elliot North has always known her place in this world. Four years ago Elliot refused to run away with her childhood sweetheart, the servant Kai, choosing duty to her family's estate over love. Since then the world has changed: a new class of Post-Reductionists is jumpstarting the wheel of progress, and Elliot's estate is foundering, forcing her to rent land to the mysterious Cloud Fleet, a group of shipbuilders that includes renowned explorer Captain Malakai Wentforth–an almost unrecognizable Kai. And while Elliot wonders if this could be their second chance, Kai seems determined to show Elliot exactly what she gave up when she let him go.

But Elliot soon discovers her old friend carries a secret–one that could change their society . . . or bring it to its knees. And again, she's faced with a choice: cling to what she's been raised to believe, or cast her lot with the only boy she's ever loved, even if she's lost him forever.

Inspired by Jane Austen's Persuasion, For Darkness Shows the Starsis a breathtaking romance about opening your mind to the future and your heart to the one person you know can break it.

Summary from Goodreads
Do you have a favorite YA adaption of a Jane Austen book?
Instagram | Goodreads | Facebook | Pinterest | Support the Blog