This isn't my first attempt at book blogging. I ran The Cheap Reader for a number of years before burning out. I'm dusting off some of my reviews and giving them new life over here.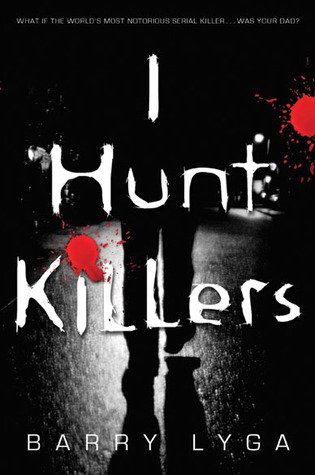 What if the world's worst serial killer…was your dad?


Jasper "Jazz" Dent is a likable teenager. A charmer, one might say.


But he's also the son of the world's most infamous serial killer, and for Dear Old Dad, Take Your Son to Work Day was year-round. Jazz has witnessed crime scenes the way cops wish they could—from the criminal's point of view.


And now bodies are piling up in Lobo's Nod.


In an effort to clear his name, Jazz joins the police in a hunt for a new serial killer. But Jazz has a secret—could he be more like his father than anyone knows?

Summary from Goodreads
Review
Oh man. I didn't realize how deeply unsettling this story was going to be. The author doesn't hold back with the twistedness of the story particularly with how creepy Dear Old Dad is.
It was really interesting to see the other side of the story. I watch police dramas sometimes. With those, you get to see cops trying to catch the bad guys. Even though Jazz isn't a serial killer, he thinks like one. We get to see how warped he is from the damage Dear Old Dad did. So we got to see how a serial killer would think about killing someone or how best to do it and leave no evidence.
Good mystery. I was kept on the edge of my seat. I never knew how twisted or dark things would get.
Jazz had some good struggles and character growth. You could see him fighting himself. He believes he's good (and so do I) but there definitely are evil thoughts lurking in him that are trying to break free.
The bottom line? Unsettling but awesome.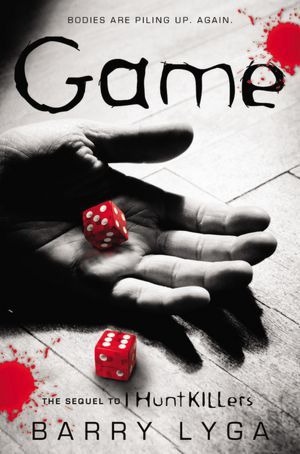 Billy grinned. "Oh, New York," he whispered. "We're gonna have so much fun."


I Hunt Killers introduced the world to Jazz, the son of history's most infamous serial killer, Billy Dent.


In an effort to prove murder didn't run in the family, Jazz teamed with the police in the small town of Lobo's Nod to solve a deadly case. And now, when a determined New York City detective comes knocking on Jazz's door asking for help, he can't say no. The Hat-Dog Killer has the Big Apple–and its police force–running scared. So Jazz and his girlfriend, Connie, hop on a plane to the big city and get swept up in a killer's murderous game.

Summary from Goodreads
Review
Yay! No second story syndrome here. Game is another story sure to keep you on the edge of your seat.
You need to suspend your disbelief of bringing a teenager to help to make the story work. I could understand it in the first book. It's in his town and there were major similarities to his father's case. This one is harder to believe. The mystery was really great. Things weren't adding up so you never knew what to think. The twistedness of the big reveal was interesting.
I wasn't a big fan of how stupid the characters were acting. Jazz knows how things work so to see him ignore and break laws was frustrating. Connie is a smart girl but man did she act dumb. What did she think she would accomplish? Her plan was so stupid and dangerous. With that said, my stomach still dropped when we finished her section of the book. Howie was quite stupid as well but I could almost understand his paranoia. Look at all the other crazy things happening. It's not out of the realm of possibility for Jazz's aunt to be a killer.
The bottom line? Great installment!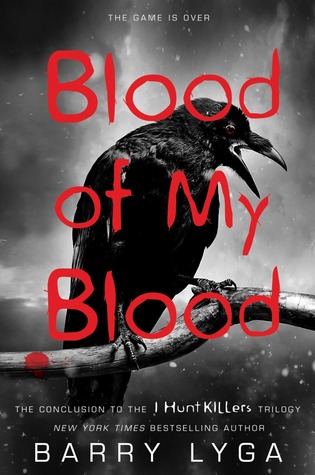 Jazz Dent has been shot and left to die in New York City. His girlfriend Connie is in the clutches of Jazz's serial killer father, Billy. And his best friend Howie is bleeding to death on the floor of Jazz's own home in tiny Lobo's Nod. Somehow, these three must rise above the horrors their lives have become and find a way to come together in pursuit of Billy. But then Jazz crosses a line he's never crossed before, and soon the entire country is wondering: "Like father, like son?" Who is the true monster?
The chase is on, and beyond Billy there lurks something much, much worse. Prepare to meet…the Crow King.
The chase is on, and beyond Billy there lurks something much, much worse. Prepare to meet…the Crow King.


Summary from Goodreads
Review
Oh man, just when you didn't think things could get more intense…they do. It's nice that this book doesn't follow the basic plot of the other books. It's its own unique story that we start in the middle of. Things are pretty much insane and nothing is off limits.
The story certainly wasn't boring. There were many, many twists. Crazy revelations. You couldn't and didn't want to stop reading. Always a plus.
I thought all three of our characters made great progress. It was interesting seeing them grow up and how much they were willing to risk for friendship and love. It was great to see Jazz fight with himself. It really shows that you make the decision about how you turn out. Not nature or nurture. It was good to see how far he was willing to go and the roads he would not cross no matter what. Connie was great. It was nice to see some diversity. She wasn't just a throw away character. She was a bit stupid with her actions but she was definitely a strong woman who could handle herself and the situations she was in. Even Howie, who almost bled out from a scratch on the hand, did a good job of holding his own.
The bottom line? Great conclusion.
Instagram | Goodreads | Facebook | Pinterest | Support the Blog