This isn't my first attempt at book blogging. I ran The Cheap Reader for a number of years before burning out. I'm dusting off some of my reviews and giving them new life over here.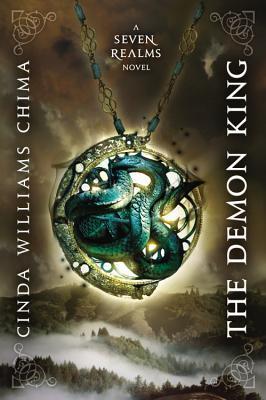 One day Han Alister catches three young wizard setting fire to the sacred mountain of Hanalea. Han takes an amulet away from Micah Bayar, son of the High Wizard, to ensure the boy won't use it against him. The amulet once belonged to the Demon King, who nearly destroyed the world a millennium ago. With a magical piece so powerful at stake, Han knows that the Bayars will stop at nothing to get it back.

Meanwhile, Princess Raisa ana'Marianna has her own battle to fight. She's just returned to court after three years of riding and hunting with her father's family. Raisa aspires to be like Hanalea, the legendary warrior queen who killed the Demon King and saved the world. But it seems that her mother has other plans for her—plans that include a suitor who goes against everything the Queendom stands for.

Summary from Goodreads
Review
The beginning is VERY slow moving. Seriously the first 150 pages or so were almost painfully slow. Thankfully things got better once Han and Raisa finally met up.
There was some real depth to the characters which was nice. Raisa doesn't want to get married anytime soon. She just wants to be a good royal. She hears how the people are being treated by her guard and goes out to see the situation herself. Raisa's marriage prospects are obviously very important because she will be queen but I appreciated that romance wasn't the main focus of the story.
Han turned out to be an interesting character as well. He is a former criminal trying to reform. You see how badly he wants out of the criminal life but you also see how difficult it is to escape from it. He makes mistakes but in the end his heart is in the right place.
Even side characters like Micah and Amon were interesting. I don't think Micah is completely evil. I think he's being drug along with a plan he doesn't agree with and doesn't know how to get out of the situation. Amon isn't simply the childhood friend turned love interest. He's a good friend with no magic powers that is bound magically to protect the royal blood line. All of that has the potential to be very engaging as the series continues.
One of the things I love about huge fantasy stories like this is how the story is so detailed and everything goes together perfectly. The Demon King did not disappoint in that respect. There were little hints about things from the beginning of the book foreshadowing what was to come. The politics were very interesting. The royals, the wizards, and the clans were all competing for attention in the book so sometimes it was difficult to keep up with all the political drama and who wanted what. It made for a fascinating story though. The last 50 pages everything came together beautifully.
The bottom line? Quite enjoyable. I think the length and denseness of the book held me back from completely loving it.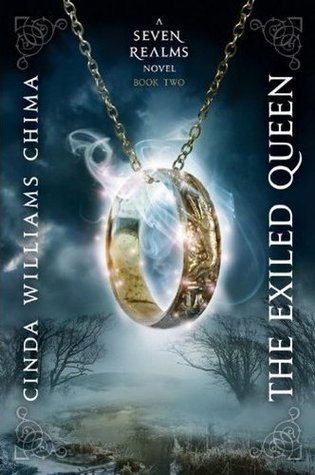 Haunted by the loss of his mother and sister, Han Alister journeys south to begin his schooling at Mystwerk House in Oden's Ford. But leaving the Fells doesn't mean that danger isn't far behind. Han is hunted every step of the way by the Bayars, a powerful wizarding family set on reclaiming the amulet Han stole from them. And Mystwerk House has dangers of its own. There, Han meets Crow, a mysterious wizard who agrees to tutor Han in the darker parts of sorcery—but the bargain they make is one Han may regret.

Meanwhile, Princess Raisa ana'Marianna runs from a forced marriage in the Fells, accompanied by her friend Amon and his triple of cadets. Now, the safest place for Raisa is Wein House, the military academy at Oden's Ford. If Raisa can pass as a regular student, Wein House will offer both sanctuary and the education Raisa needs to succeed as the next Gray Wolf queen.

Everything changes when Han and Raisa's paths cross, in this epic tale of uncertain friendships, cut-throat politics, and the irresistible power of attraction.

Summary from Goodreads
Review
This story is still a bit slow moving but I didn't mind it as much this time around. I think listening to it made it much more enjoyable to take the 'slow' path.

I really liked the character growth of Han and Raisa in this book. Raisa is slowly gaining strength and independence. She's not some crazy strong warrior woman because that would be a bit silly. She's still Raisa but with a bit more. She's learning to juggle her personal struggles with 'professional' struggles. What she wants isn't necessarily what's best for the Queendom.
Han is learning to navigate a completely different world. He did well but I appreicated that he knew he needed help and was able to ask for it. Well…he didn't always ask for help but he's starting to learn his limitations.
I was okay that most of the politics of the series took a back seat to the education of Raisa and Han. There were hints of what was going on back home and think the future books will tackle those politics.
I really enjoyed this as an audiobook! I think I'm going to finish up the series by listening to them.
The bottom line? Why did I wait so long to get back to this world? I really enjoyed it
Han Alister thought he had already lost everyone he loved. But when he finds his friend Rebecca Morley near death in the Spirit Mountains, Han knows that nothing matters more than saving her. The costs of his efforts are steep, but nothing can prepare him for what he soon discovers: the beautiful, mysterious girl he knew as Rebecca is none other than Raisa ana'Marianna, heir to the Queendom of the Fells. Han is hurt and betrayed. He knows he has no future with a blueblood. And, as far as he's concerned, the princess's family as good as killed his own mother and sister. But if Han is to fulfill his end of an old bargain, he must do everything in his power to see Raisa crowned queen.

Meanwhile, some people will stop at nothing to prevent Raisa from ascending. With each attempt on her life, she wonders how long it will be before her enemies succeed. Her heart tells her that the thief-turned-wizard Han Alister can be trusted. She wants to believe it—he's saved her life more than once. But with danger coming at her from every direction, Raisa can only rely on her wits and her iron-hard will to survive—and even that might not be enough.

Summary from Goodreads
Review
I no longer care that the series isn't fast paced and action packed. I love taking my time with the story and characters. I'd spend forever just 'hanging out' with them if I could.
I'm not sure if it's the writing or my listening rather than reading but I feel so connected with characters in this book. I feel for poor Raisa. She really does want to do right by everyone but there's no way for her to do it. It doesn't help that at least one person gives her crap for every decision she makes. I can't fathom how alone she feels. I couldn't help but cheer for her the entire way. I definitely teared up when she was finally crowned Queen.
Then there's Han. He's an outsider no matter where he goes and what he does. You can imagine how isolating that would be. Then there's the bombshell of who Rebecca Morley is. My heart broke when Raisa finally admitted who she was. The admission took away another person away from Han. It was good to see him mature over the course of the book. He went from hating Raisa to begrudgingly protecting her to maybe understanding why she lied to realizing that he loves her despite everything.
I actually kind of enjoyed the romance in this book. Sure there's a bit of a revolving door of suitors. It's a little amusing because they're all skeezes. It's also sad because they're all skeezes and you start to realize that's what Raisa has to look forward to. It was wonderful to see Han and Raisa together though. It's clear that they love each other but can't be together. I think things are lining up where it might be possible for them to get together.
The politics were wonderful in the book. You could see everything falling into place. The Wizard Council had a nasty hand in the events even if it's not proven. Raisa potentially could have lost everything. Neighboring kingdoms are starting to get out control and are eying the Fells as a prize.
The bottom line? I love this series. On to the final book!
A thousand years ago, two young lovers were betrayed-Alger Waterlow to his death, and Hanalea, Queen of the Fells, to a life without love.

Now, once again, the Queendom of the Fells seems likely to shatter apart. For young queen Raisa ana'Marianna, maintaining peace even within her own castle walls is nearly impossible; tension between wizards and Clan has reached a fevered pitch. With surrounding kingdoms seeking to prey on the Fells' inner turmoil, Raisa's best hope is to unite her people against a common enemy. But that enemy might be the person with whom she's falling in love.

Through a complicated web of lies and unholy alliances, former streetlord Han Alister has become a member of the Wizard Council of the Fells. Navigating the cut-throat world of blue blood politics has never been more dangerous, and Han seems to inspire hostility among Clan and wizards alike. His only ally is the queen, and despite the perils involved, Han finds it impossible to ignore his feelings for Raisa. Before long, Han finds himself in possession of a secret believed to be lost to history, a discovery powerful enough to unite the people of the Fells. But will the secret die with him before he can use it?

A simple, devastating truth concealed by a thousand-year-old lie at last comes to light in this stunning conclusion to the Seven Realms series.

Summary from Goodreads
Review
Is it over? WHY IS IT OVER? I just want to be with these characters forever. I've grown to love them so much. It's really been amazing seeing them grow over the course of the series.
Raisa has bloomed into a fantastic Queen. We really don't know much about the Gray Wolf Queens beyond Hanalea and Marianna but you get the impression that they weren't the best Queens they could be. They're easily influenced and persuaded. They take the easy way out. Raisa put an end to that and became the Queen the Fells needed. She made changes that were desperately needed. She fought shoulder-to-shoulder with her people when the time came. She was willing to do whatever it took to keep her people safe.
Han's character had a great story arc as well. Who would have thought that streetlord Cuffs Alister would become Consort to the Queen, High Wizard, and be able to stand his own ground in the world of Blue Bloods? I didn't but I'm so happy that it worked out. It was definitely a tough road for him to get there. It was so frustrating seeing Han set up. You knew what he was doing but you could see what other might think. Poor guy couldn't catch a break. I love that like Raisa he wasn't scared about making the changes that needed to be made. I really hope that the new generation of Clan and Wizards can keep up their working together.
Even Micah surprised me. Way back in the Demon King, I thought he wasn't evil, just hung up in bad plans. I still think that's true. His father was the evil one and was the one stringing Micah along. I don't think Micah really knew the full story so he was having to trust his father's lies. He really and truly wanted what was best for Raisa and in turn what was best for the Queendom. When he started making decisions for himself, he become much more likeable.
The story had great suspense. You really didn't know what was going to happen. Some of the revelations I never saw coming. As a result, I was hurt like Raisa when things started coming to the surface.
The bottom line? Top notch high fantasy book. It was a beautiful ending to a great series.

I continue to say I'm not a huge fan of high fantasy but this series makes me reconsider that point. I highly recommend this series to all fantasy fans and those in search of great audiobooks.